Bathroom Remodel Orlando FL at your service
You don't have to worry about time-consuming and expensive bathroom renovations. Our bathroom remodelers can provide you with honest-to-goodness estimates that are incomparable to other contractors. The remodeling process can be finished in a day or two, so you don't have to worry about rushing the entire process.
We have a variety of showers and bathtubs that are a perfect fit for your current bathroom. Our selections for your designs will surely match your taste. Our bath system is made to last and is resistant to stain and fade. From our walls to the floors, we make sure you have a healthier option that keeps bacteria, molds, and germs from accumulating in specific spaces of your newly renovated bathroom.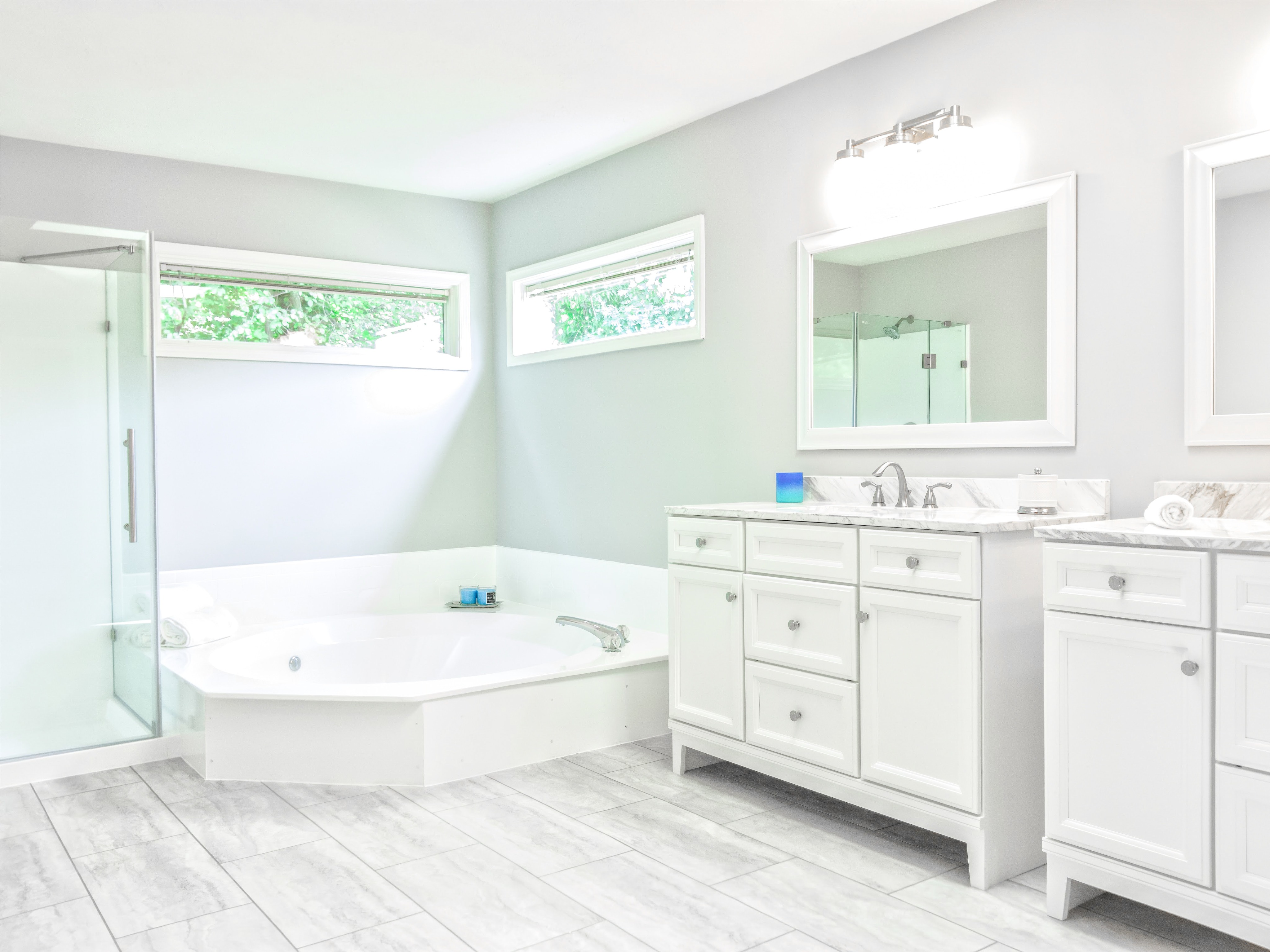 Special offer
With the help from Bathroom Remodel Orlando Florida Professionals, customers have assured satisfaction. We know the importance of investing in a bathroom, and we are here to make it happen. Our services focus on one-day remodeling for standard and master bathrooms.
Before we tear down your old bathroom, we conduct a survey, check the entire dimension, and redesign the blueprint. Once the revisions are made, we'll start with the renovation process. We also can add safety features for the elderly to prevent them from falling.
With us, bathroom designs are endless, and we have a variety of techniques you can choose from that can match your taste and lifestyle. We have plenty of accessories that can contribute to the beautification of your investment.
Bath and Shower Accessories
We don't stop with the customizations. We complete every upgrade. A renovated bathroom is appreciated because of the small intricate details. We also offer customization of bathtubs and showers. Just pick a design, and we will do the rest.
Why choose Bathroom Remodel Orlando?
We provide warranties for all our work, and it is our mission to provide top-notch service. If you encounter problems with our work, we will surely fix it free of charge. The warranty will be transferred to the house's new owner if you decide to sell your property. This is a good deal if you choose to push through with the selling of the home.
We give freedom to our customers when it comes to designing your bathroom. We can come up with reasonable estimates for your project. The estimation will be based on the type of materials to be used, including the workforce and equipment, if any. We are always available to give you any updates, and you can easily reach us through our phone.
If you have any questions about bathroom remodeling, call us.
There are plenty of designs to go around, and this will depend mainly on your budget. With your current state of funding, our trusted team at Bathroom Remodel Orlando can help you out. But you must be prepared to compromise if the materials you will need won't be available. You have nothing to worry about because the substitute materials will be the same as the intended original.
We will help you every step of the way and give you updates on the project's progress. You will be glad that you chose the right company for your project.