Master Bath Remodel Tips
Personal indulgence is fantastic. You have just made the best move by renovating your master bathroom and created a tremendous opportunity to do something unique and bring out the fashionable side of you. But before you start on this home improvement project, it is wise to get all the facts right.
Nowadays, everything costs more; therefore, it is crucial to plan for the cost of your master bathroom renovation. Deciding on style, materials, color, and alternatives is critical.
Have a well-organized plan. There are possible courses of action to take, so sit down and create a strategy. Your renovation plan must include the answers to these questions: Why do you want to remodel the bathroom? How much will it cost? How much can you afford? Remodeling your bathroom can raise the value of your home, save money, reduce the need for heating and cooling, provide extra space, and allow you to include more modern and elegant amenities. Setting a budget with specialists and suppliers will help you establish realistic goals when you plan on remodeling your master bathroom. In addition to helping you plan, looking at the project as a whole allows you to make better selections and choices.

Think of including high-quality materials. The smaller the bathroom, the more high-end materials you can afford. Your master bathroom is going to get a regal look, not through adding remote-controlled toilets or golden faucets, but by incorporating materials that give it an opulent appearance. To make the shower room smokier, you can add a glass enclosure with smoked glass or just replace the tile on the floor to ceiling.

Save money; don't just spend it carelessly. Lots of people make this error. On the whole, you will not need to discard the contents of a bathroom item every time you are doing renovations. To offer another example, you can simply replace the toilet seat and lid, and the rest of the toilet can stay, but it will still seem brand new. To save money, install new sinks and toilets in the exact location as the old ones and leave the pipes as they are. Consider granite leftovers for counters, use antique furniture to make a vanity, and use chrome fixtures instead of brushed nickel fixtures.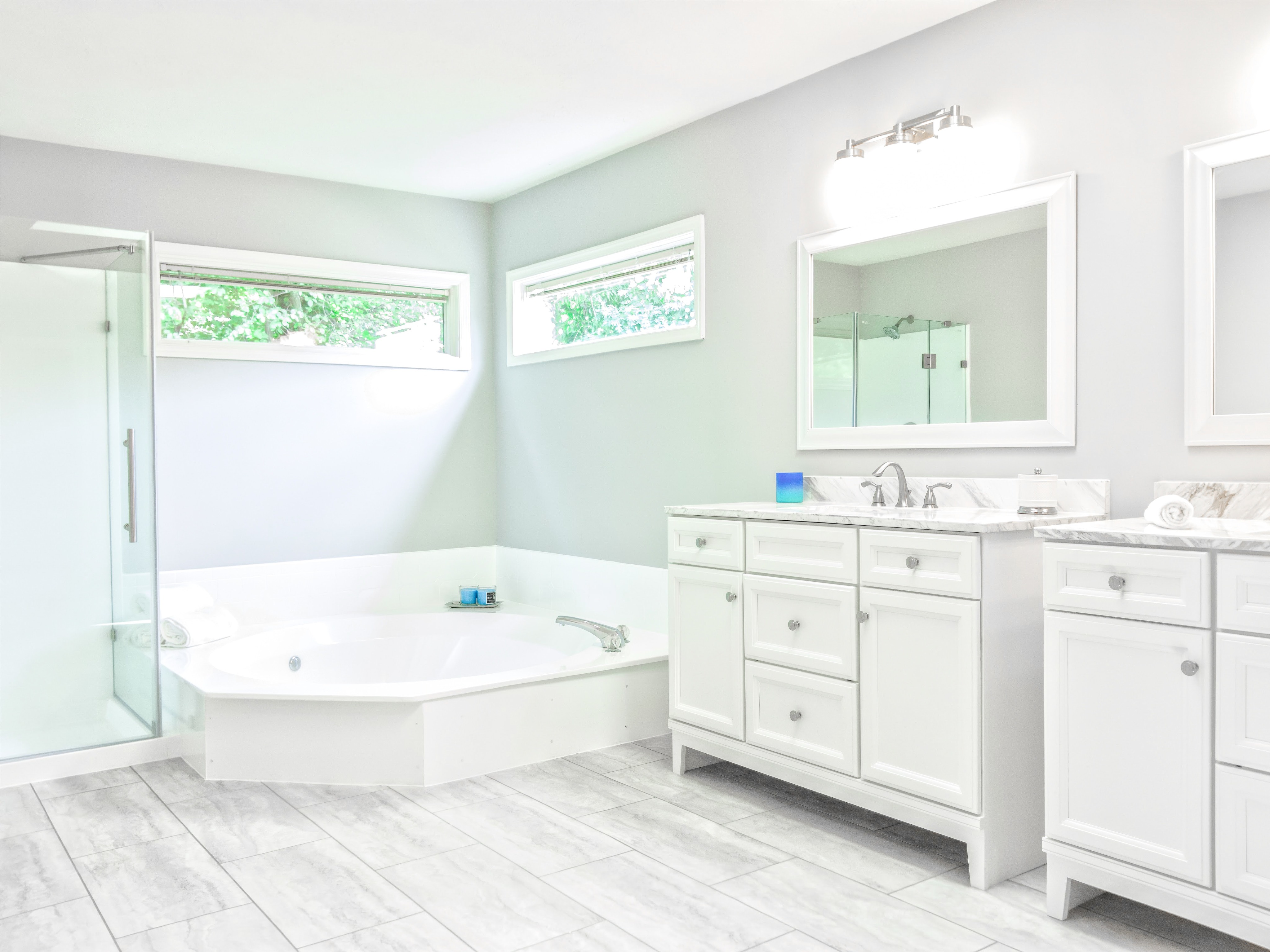 Contact master bathroom remodel Orlando experts today!
Are you ready to move on to the next phase of bathroom remodeling? We take out the headache of renovating by handling the material specifications, design work, and permitting, and construction. Our goal is to develop lasting connections with our clients, contractors, and vendors. We hope you give us a call now so we can inform you about bathroom remodeling.